PUPPIES
1.05.2012 "Р" -щенки РПБ от ИЗЮМИНКИ И РУСИЧ ВАСНЕЦОВА "R" -RUSICH BORZOIS PUPPIES from IZUMINKA & RUSICH VASNETSOV
1.05.2012 в питомнике "РУСИЧ" родились щенки РУССКОЙ ПСОВОЙ БОРЗОЙ - это наш "Р" ПОМЕТ !!!!!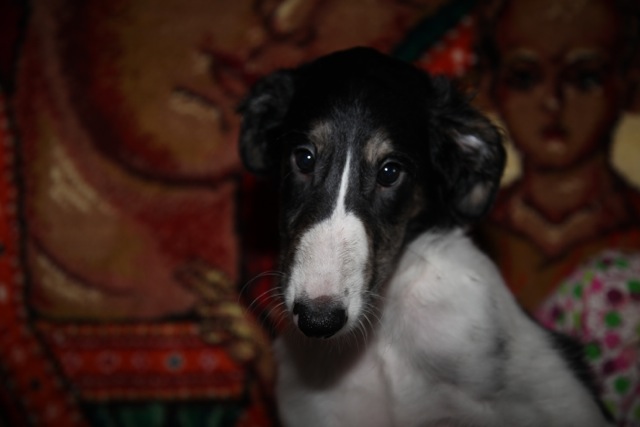 Наши контакты по вопросу приобретения щенков:
e-mail:  This e-mail address is being protected from spambots. You need JavaScript enabled to view it
тел.:   +7926-225-32-28
отец щенков :Чемпиона Национального Клуба, 2 х Победителя Клуба, Чемпиона России, Чемпиона РКФ РУСИЧ ВАСНЕЦОВ (его родословная http://borzoi-pedigree.com/dogs/dog_5710.html )
и

мать щенков : ИЗЮМИНКИ

ИЗЮМИНКА родила 7 прекрасных щенков (4 кобеля +3 суки), окрасы малышей  - черный, черно-пегий, чубаро-пегий, бурматно-пегий,серо-чубарый
1.05.2012 We have get our new "P" - RUSICH litters from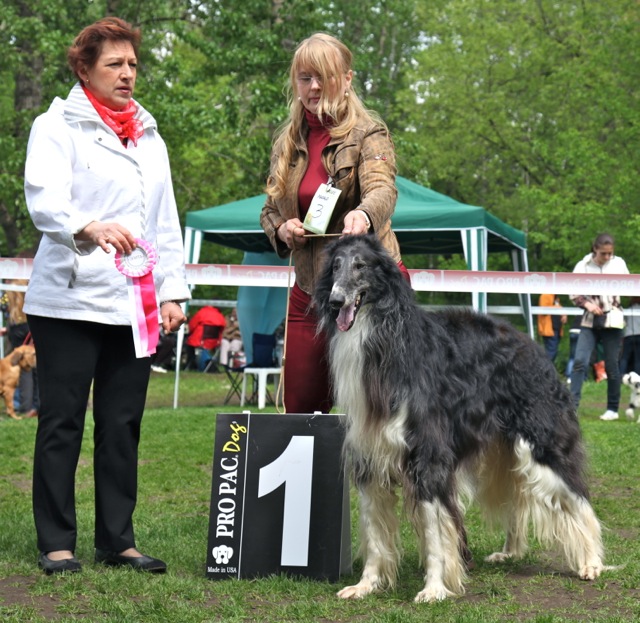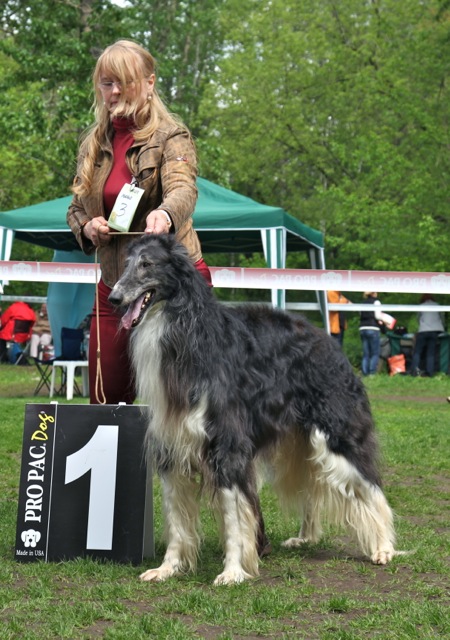 dame:IZJUMINKA (4 males+3 females with colors : black, black&white, red brindle&white, grey brindle)
"Р" -"РУСИЧ" ЩЕНКИ 1.05.2012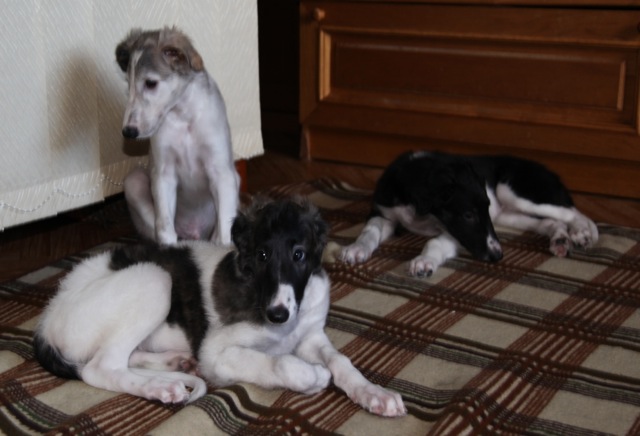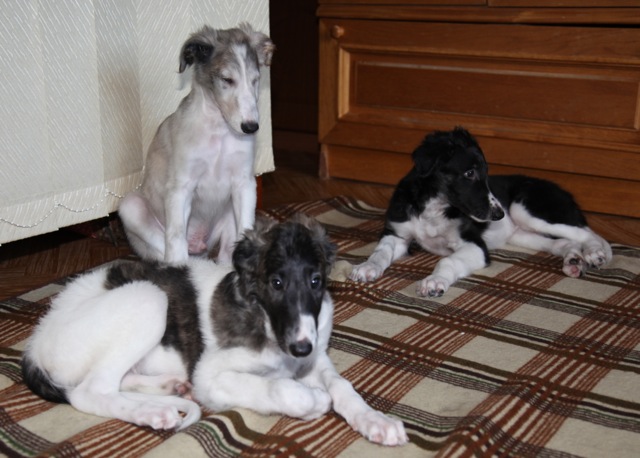 We have still available some of show and breed quality babies out from new "R"-RUSICH litters
SERIOUS INQUIRIES ARE ALWAYS WELCOME !  Please write us !
our e-mail: This e-mail address is being protected from spambots. You need JavaScript enabled to view it
and contact with us on tel : +7-926-225-32-28
"Р" -"РУСИЧ" ЩЕНКИ 1.05.2012 new "R"-RUSICH litters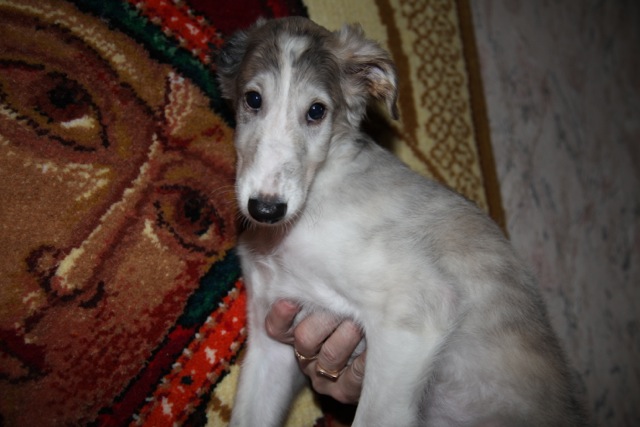 MOTHER of 'R' RUSICH LITTERS - IZUMINKA's pedigree is here: http://borzoi-pedigree.com/dogs/dog_14076.html
WAS BORNED           from :
RUSICH ARGAMAK
http://borzoi-pedigree.com/dogs/dog_5703.html
ARKAS ARUNA SLAVYANKA TROYANKA
http://borzoi-pedigree.com/dogs/dog_12858.html
We have AVAILABLE FOR SALE 3 WONDERFUL MALES :
RUSICH ROMANS - GREY BRINDLE male-our SILVER BOY 2 monthes old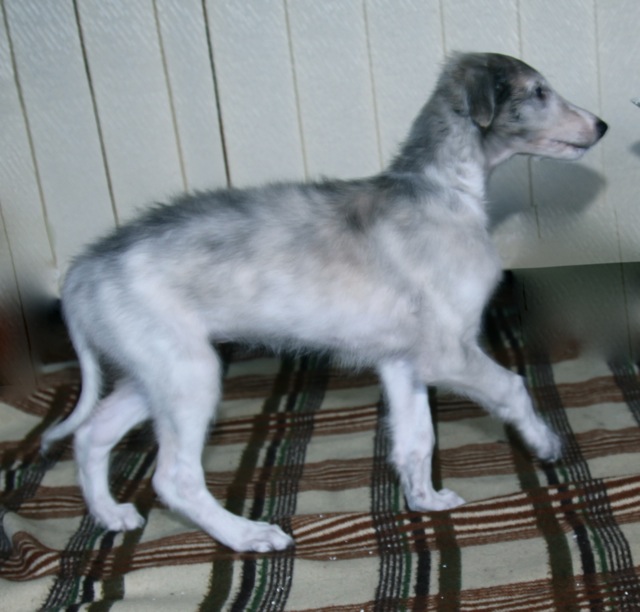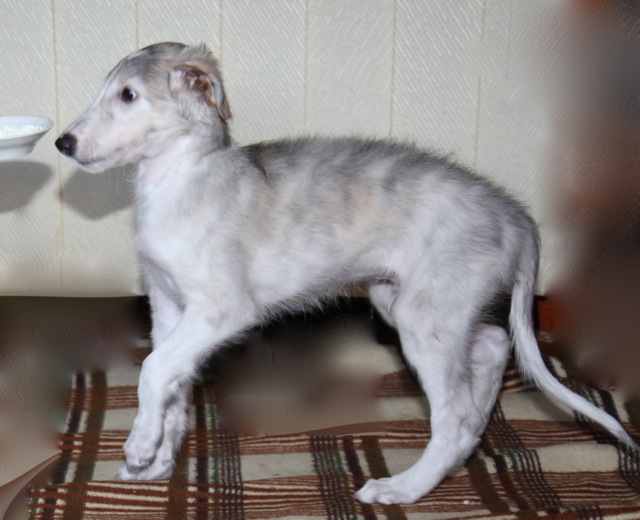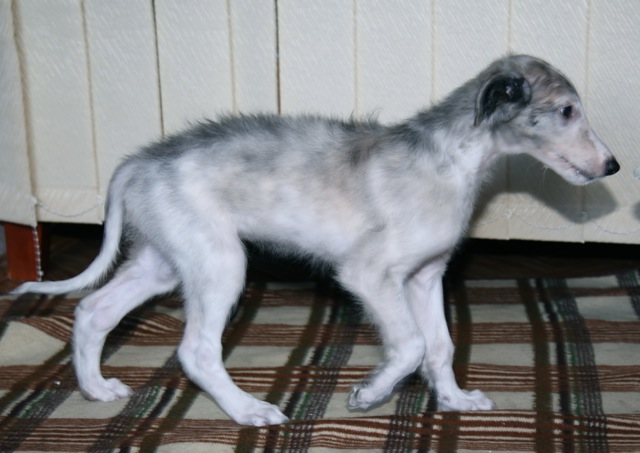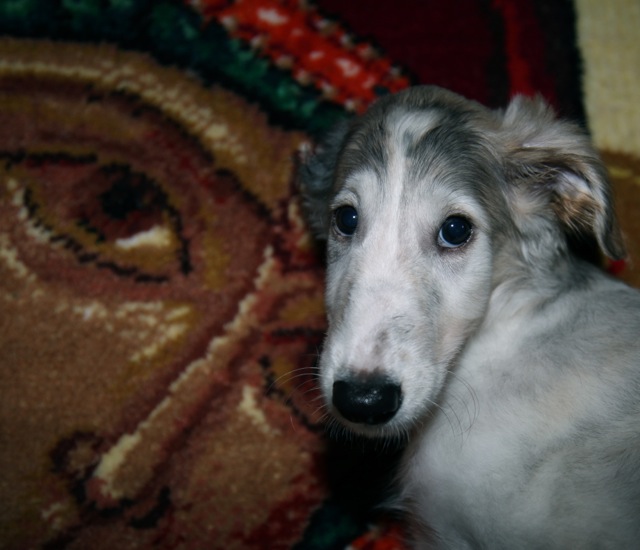 RUSICH RAMZAY - WHITE & BLACK male 2 monthes old
RUSICH RADZHA- BLACK & WHITE male 2 monthes old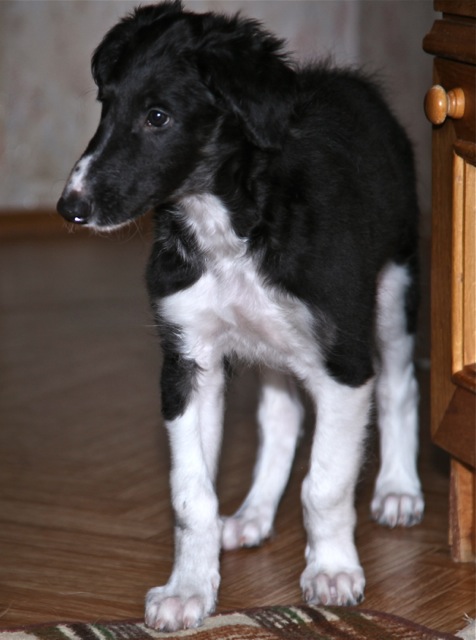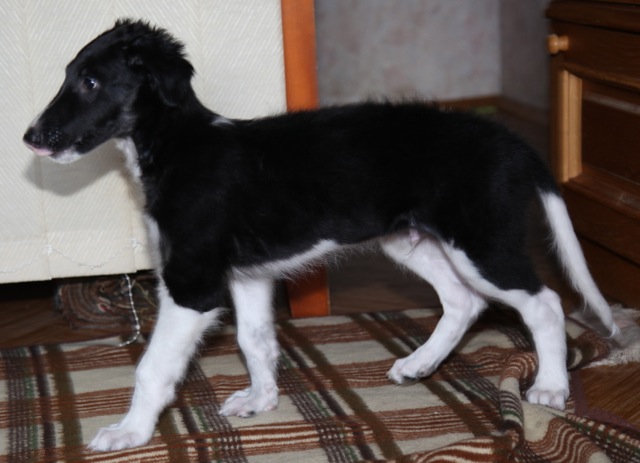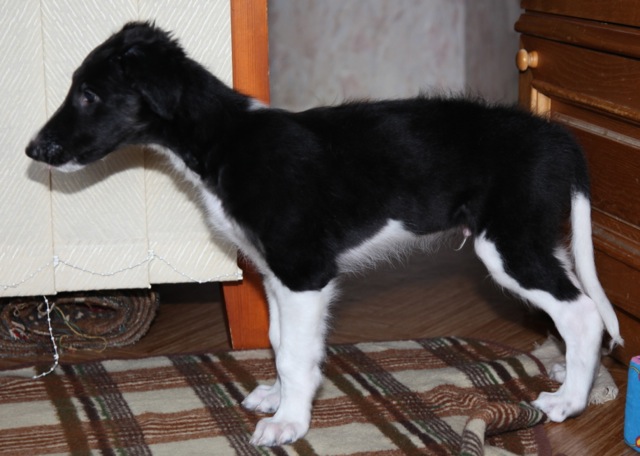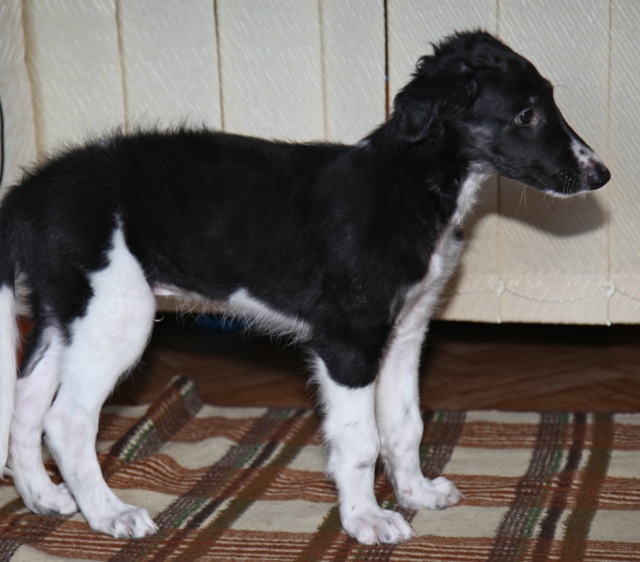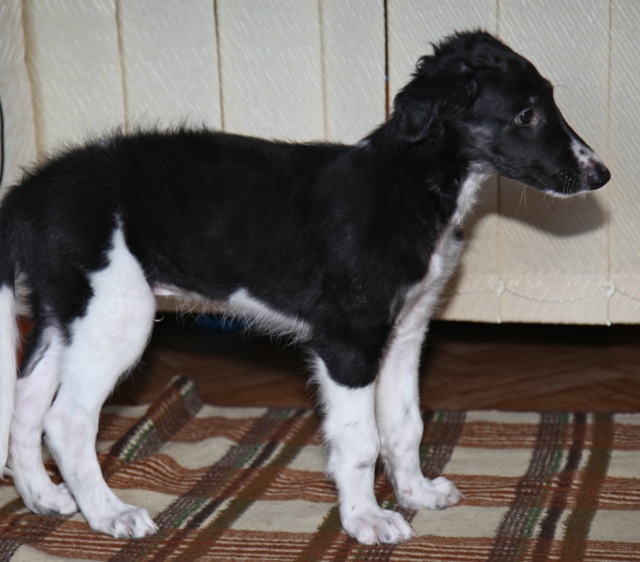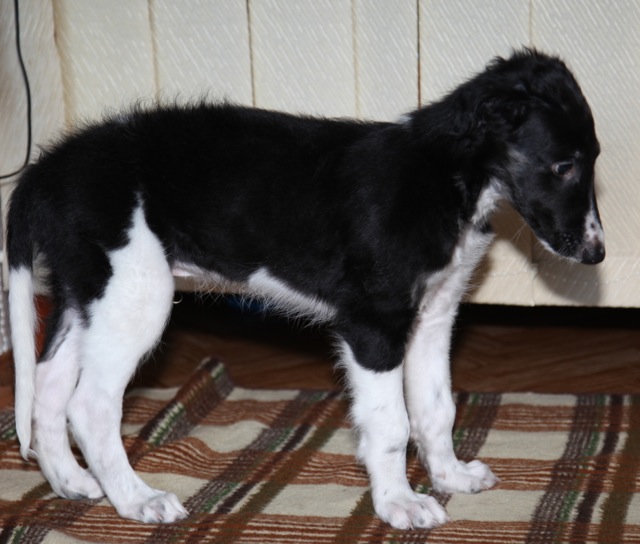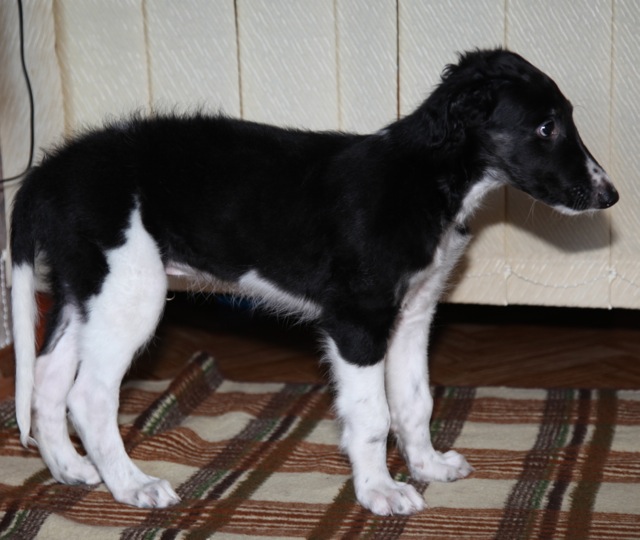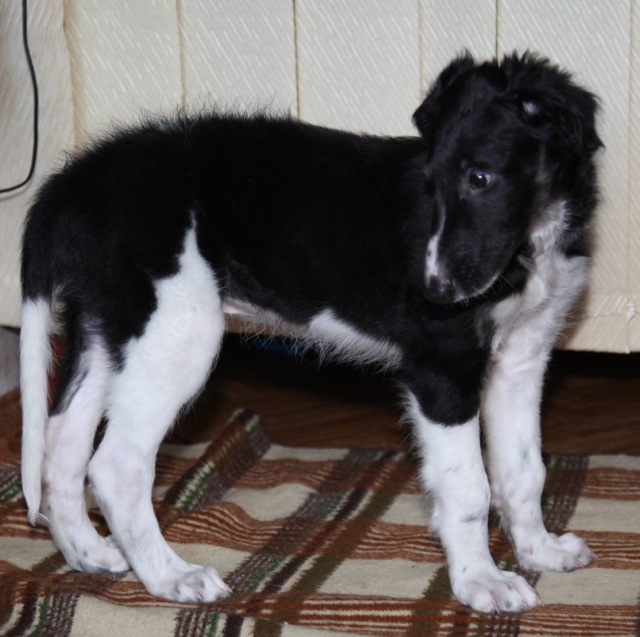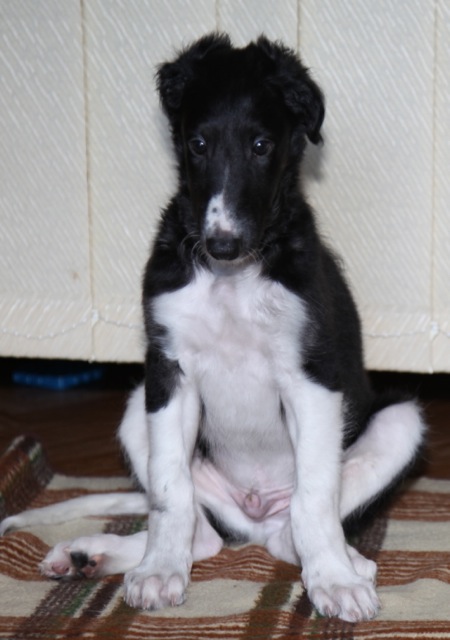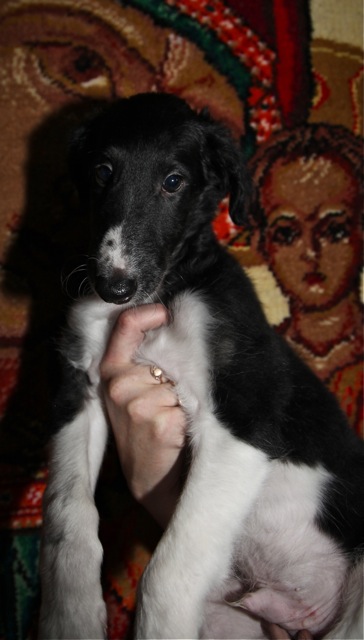 RUSICH RJURIK- BLACK SABLE male 2 monthes old - not for sale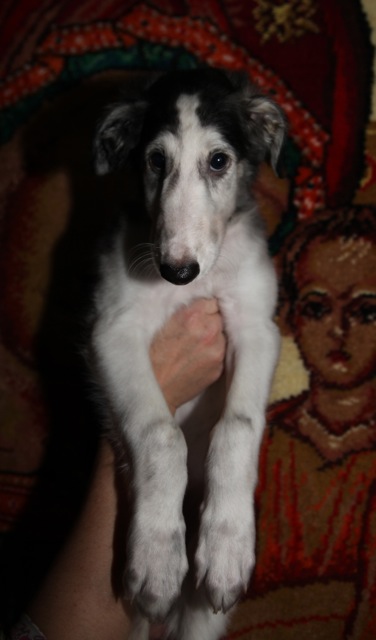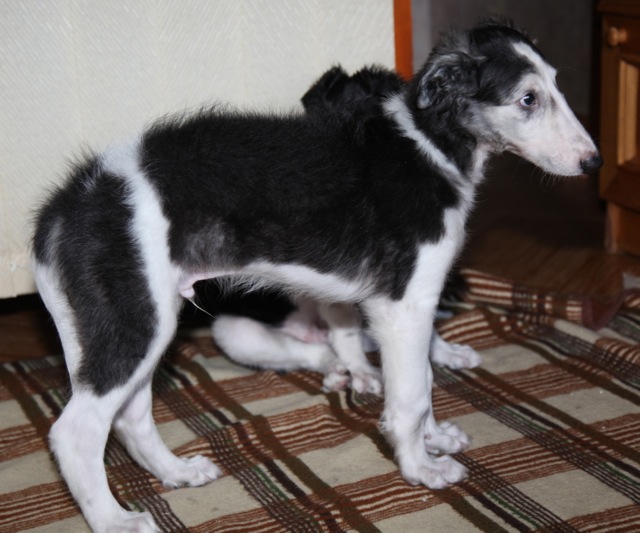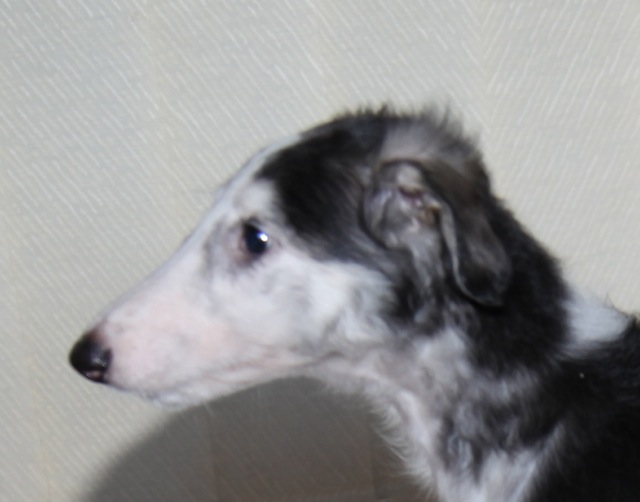 and 1 VERY BEAUTIFUL SWEET GIRL: